I'm listening to one of my favorite singer/songwriters of all time right now, the incredible, inventive, influential and seemingly indestructible Lou Reed. I'm listening to possibly his most mainstream slash most well known album "Transformer" and as often happens - to me at least - when I listen to Lou, I feel myself wishing, praying, hoping and pleading for Lou to do something new; something amazing; something to prove that he's still current, worthwhile, and most of all, prove that the last decade or so hasn't been a rock and roll cliche of a rock star mellowing out, chilling out, and eventually becoming something similar to Paul McCartney - the perfect example of senior citizen mediocrity.
A few months ago, upon the release of Lou Reed's new album, "Berlin: Live At St Ann's Warehouse" the beacon of Lou shone brightly and my love of Lou seemed to be rekindled like the love of a newly found relationship with your emotionally distant father - inspiring at first but problematic once the sheen wears off and you start thinking of the past.
And so with that in mind I went through my Lou Reed collection and went about a crusade to narrow the work of a 67 year-old man - whose career has at times been astounding - into five albums you absolutely must hear before you die. (Note, I'm disqualifying live albums because of a technical anal retentiveness that resides in the core of my soul which believes a live album isn't a "real" album)

1. Berlin
The concept album of two junkie lovers meeting by the Berlin wall, falling in love, falling out of love, becoming jealous, violent, psychopathic and finally suicidal.
Best Quintessential Lou Lyric: Just like poison in a vial
She was often very vile
Funniest Lyric: I'm going to stop wasting my time
Somebody else would have broken both of her arms
2. Transformer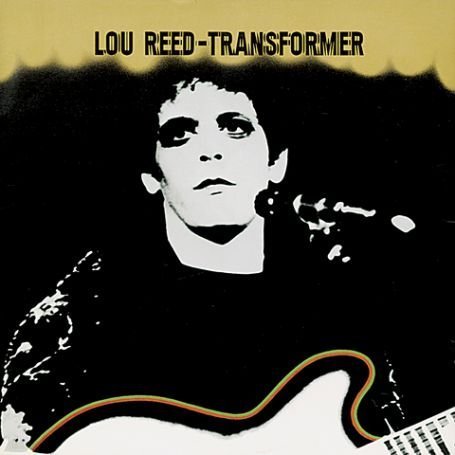 Songs of transvestites, transexuals, uppers, downers and a hairy minded pink bare bear.
Best Quintessential Lou Lyric: But She Never Lost Her Head, Even When She Was Giving Head
Worst Lyric: 'Cause you know what they say about honey bears
When you shave off all their baby hairs
You have a hairy minded pink bare bear
3. Street Hassle
Cheap, dirty and nasty Lou - just look at the cover - but still great - apart from the first song Gimme Some Good Times.
Best Quintessential Lou Lyric: She creamed in her jeans
as he picked up her means from off the formica topped bar
4. New York
The story of New York and America in general as experienced and told by Lou.
Best Quintessential Lou Lyric: Give me your hungry, your tired, your poor I'll piss on 'em
Most Shameful line of self absorption: Take it Lou.
5. Coney Island Baby
Possibly the most "chillaxed" of Lou's albums, with the classic Lou content of loving hookers, skanks, hos and the like.
Best Lyric: Responsibility sits so hard on my shoulder
Like a good wine, I'm better as i grow older
And so that ends the "Top Five" for this week. For extra credit "Rock n Roll Animal" is also well worth a listen and "Berlin: Live At St Ann's Warehouse" is amazing so buy it, download it - Lou's got enough money anyway - and cross Lou Reed off your "artists to listen to" list.
A great interview with Lou Reed.
A very nice live version of Waiting for the man